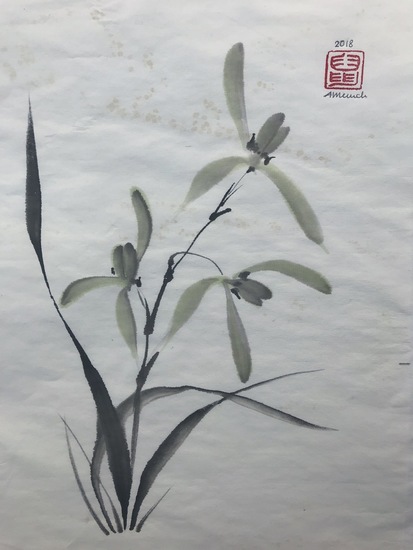 34 x 23 cm, © 2017, € 95,00
Two-dimensional | Painting | Mixed Media | On paper

The Chinese orchid is one of the four subjects that is mostly painted in Eastern ink painting. The other three are the bamboo, plum blossom, and chrysanthemum. In addition to ink, a small amount of green watercolor paint has been added to the ink. After the drawing is dry, the rice paper is mounted for more durability.